SCP Fit
SCP Fit's purposeful design is built on our core values of Soul, Community and Planet. Features include state-of-the-art equipment, dedicated yoga and meditation rooms, and on-demand fitness classes. Reset your expectations and discover what's possible when you make better choices for yourself and the planet.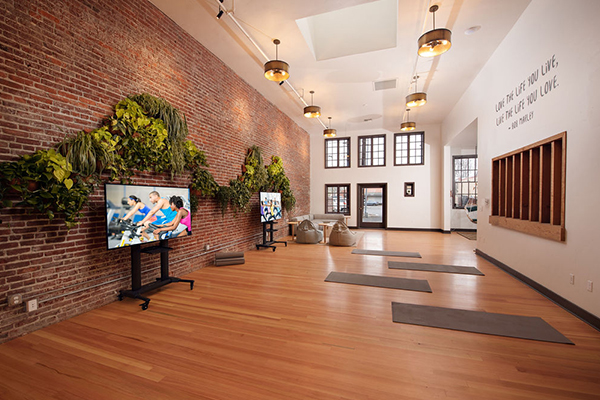 Fueling Souls
Just because you're away from your regular routine doesn't mean you have to skip your fitness routine. SCP Fit blends a state-of-the-art space with a boutique experience. Inside our fitness facilities you can work up a sweat on Peloton Bikes, build muscle with TRX gear or feel the collective burn in an on-demand fitness class. Want to dial it down? Head to our dedicated yoga and meditation rooms for peace and tranquility.
SCP Hotel Guests: Free, Open 24/7.
Take it Inside (Your Room)
Stretch, sweat and scorch calories from the comfort of your own room.  If you need gear, just ask our front desk staff — we have yoga mats, hand weights, BOSU balls and more.