Fueling souls, inspiring community and sustaining the planet.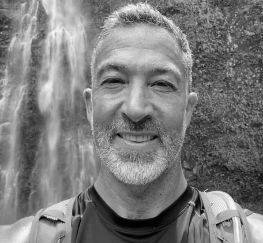 Ken Cruse
Co-Founder and Chief Executive Officer
Ken Cruse is Co-Founder and CEO of both Alpha Wave Investors (AWI), a hotel investment company; and Soul Community Planet (SCP), a fresh, "Holistic Hospitality" concept offering lodging, memberships, coworking and boutique fitness for those who value personal wellness, social good and the environment.
Prior to founding AWI and SCP, Mr. Cruse was CEO of Sunstone Hotel Investors, a $5B NYSE company. Under Mr. Cruse's leadership, Sunstone Hotel Investors was consistently ranked among the area's Best Workplaces and the Fastest Growing Public Companies, while generating superior shareholder returns averaging 38% per annum.
Mr. Cruse is a member of the Young Presidents Organization and also serves on the board of directors for Miracles for kids, a 501(c)(3) nonprofit. Mr. Cruse holds a Masters of Business Administration with honors from Georgetown University. Mr. Cruse lives in Southern California with his wife and four daughters.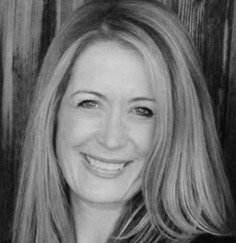 Pam Cruse
Co-Founder and Chief Marketing Officer
Pamela Cruse is co-founder and chief marketing officer of Soul Community Planet (SCP). In her role, she helps lead the formation of SCP's holistic hospitality brand and culture.
Understanding that today's travelers more and more want to refresh their bodies and souls, Ms. Cruse focuses on applying the holistic values of the company to a range of branded experiences and to the launch of hotels, restaurants, bars, marketplaces, recreational activities and consumer goods.
Ms. Cruse is a seasoned marketing executive, including tenure at Marriott International, the leading global lodging company, and Gannett's flagship USA Today publication.
Ms. Cruse is an active member of her community having served on the PTF board of St. Margaret's Episcopal School, past president of both the San Clemente Junior Woman's Club and St. Margaret's Episcopal School PTF, and volunteer positions at National Charity League.
Ms. Cruse holds a Bachelor of Science degree from the State University of New York at Geneseo, and a Masters of Business Administration from Georgetown University and resides in Southern California with her husband and four daughters.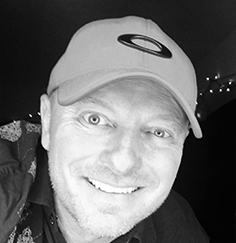 John Elston
Chief Revenue Officer
John has spent more than three decades in the hospitality industry, including executive leadership roles with Red Lion, Hilton, Sunstone and Interstate Hotels and Resorts.
John brings extensive experience in Revenue Management, Inbound / Outbound Sales, Marketing, Operations and Food & Beverage. John has been responsible for more than 700 million dollars in annual revenue. John Elston's forte is building teams from the ground up and augmenting current teams to maximize performance. His creativity and vision are unmatched.
Elston founded a digital hospitality agency that generated more than 200 million dollars annually in revenue for his hotel clients.
In 2018 he wrote the #1 bestselling book The Remote Revolution that details the future of work.
The holistic values of SCP and John's innate desire to do good make him a perfect fit on the Soul Community Team.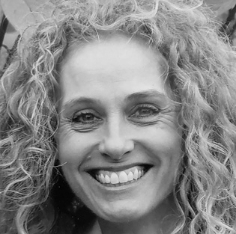 Stacie Zastrow
Head of Finance
Stacie brings over 20 years accounting and finance experience in real estate business operations, development, construction and management to Soul Community Planet (SCP). Her positions as a Corporate Controller and CFO have focused on commercial properties including residential apartments, retail, medical, storage, hospitality, and land development.
Stacie brings strong technical abilities and knowledge in budget management, proforma development, financial controls, cash-flow forecasting, accounting systems, job costing, financial reporting, and accounting and finance team management.
Prior to joining SCP, Ms. Zastrow served as CFO for a Phoenix-based real estate development company that included overseeing the accounting and financial operations of its architectural firm, engineering firm, and project management group.
SCP provides Stacie with the opportunity to utilize her background in the financial dynamics of business and real estate with her desire to positively impact the world and its communities.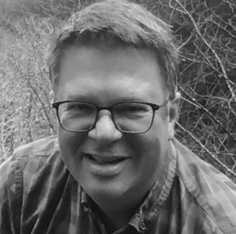 David Hall
Head of Operations
David's career spans 30-plus years of experience in the hospitality industry. Along with leading operations at Soul Community Planet (SCP), David is Managing Director at Salishan Coastal Lodge where he successfully repositioned the 170-acre resort, spa and golf course. Prior to Salishan Coastal Lodge, Hall opened a $225 million mixed-use luxury InterContinental hotel on the San Diego Embarcadero.
David spent 6 years in Southern California working for LaSalle Hotel Partners as Managing Director at Paradise Point Resort & Spa. This island resort was recognized as "2012 Hotel of the Year", and he was named "Leader of the Year" by Destination Hotels and Resorts.
In 2007, David joined InterContinental Chicago O'Hare, where he led the debut of the $200 million luxury project. The hotel was ranked #1 in customer service by InterContinental of North America.
David's hospitality background includes Chicago City Centre Hotel, Westin Atlanta and other locations. David was named "Hotelier of the Year" by the Georgia Hospitality and Travel Association in 2001. David has a Bachelor of Science degree in Hospitality/Tourism from Madison University and a minor in Business Administration.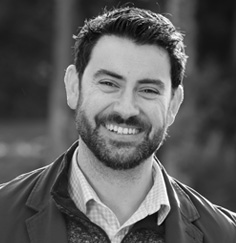 Ryan McCarthy
Co-Founder and Head of Acquisitions
Ryan McCarthy is a 20-year hotel industry veteran with extensive experience in all aspects of lodging and hospitality including operations, asset management, strategic planning, and acquisitions. A graduate of the Cornell School of Hotel Administration, Mr. McCarthy currently oversees acquisitions and is a co-founder of Soul Community Planet (SCP).
During his career, Mr. McCarthy has been involved in over $1.5 billion of hotel real estate transactions and $750 million of asset managed hotel properties.
Prior to serving as Head of Acquisitions, Mr. McCarthy was interim CFO and General Manager of Salishan Coastal Lodge, an affiliated property to SCP, where he began the repositioning of the prominent asset. He was also recently the Director of Acquisitions at Sunstone Hotel Investors ("Sunstone"). During his time at Sunstone, Mr. McCarthy played a key role in over $750 million of transactions including the acquisitions of the Hyatt Regency San Francisco and the Wailea Beach Marriott Resort & Spa.
Mr. McCarthy is passionate about serving people with disabilities. He was previously a board member for The Ability Experience, a non-profit that raises funding and awareness on behalf of people with disabilities. Mr. McCarthy bicycled 4,000 miles from San Francisco to Washington DC and completed an Ironman triathlon to raise money and awareness for The Ability Experience.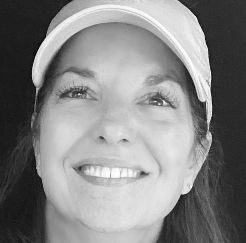 Katie Osse
HEAD OF PEOPLE SERVICES
Soul Community Planet's Director of People Services, Katie Osse brings a wealth of human resource management expertise to SCP.
Prior to joining SCP, Katie lead Daydream's overall human resources strategy, talent acquisition, leadership development, diversity and inclusion, organizational design and cultural development, employee education and development, compensation and benefits. 
During her career, Katie also served as Vice President of Talent Development at Denver based Destination Hotels, where she led the "talent conversation" for over 40 independent hotels and resorts as well as the Lowe Enterprises business units.
Katie began her career with Marriott International where she spent 15 years in Hotel Operations and Human Resources in both property and regional roles before joining Sage Hospitality Resources as Corporate Director of Recruiting and Corporate Director of Training and Development.
A Denver native, Katie is a proud graduate of the University of Colorado, Boulder (Go Buffs!). Katie lives in Denver with her husband and has two kids (now grown-ups) and enjoys time with family and friends in the great outdoors!
"LOVE THE LIFE YOU LIVE, LIVE THE LIFE YOU LOVE"
- BOB MARLEY