The Need for Holistic Hospitality
Recent Press
Heart and Soul: How Soul Community Planet is Pioneering the Art of Holistic Hospitality
"The era of conspicuous consumerism has, thankfully, been replaced by conscious consumerism."
EarthCheck
July 5, 2023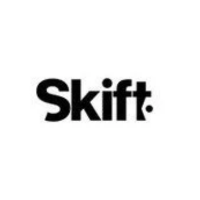 Soul Community Planet Seeks Profit in Holistic Hospitality
"We like how this new hotel brand is testing rare concepts. It suggests a rate but lets guests haggle if they feel underwhelmed. It ties guest stays to specific, if minor, environmental and community fixes. And it opposes the trendy asset-light model."
Skift
July 5, 2023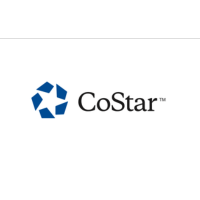 SCP Hotels Poised To Take Advantage of 'Window of Opportunity for Deals'
"The growth strategy also includes acquiring hotels that are smaller or aren't being operated efficiently as a one-off hotel, as well as building a bigger base in a market by combining multiple hotels into one. "That gives us a good advantage as a buyer… we can also underwrite synergies that wouldn't be available to someone who's just going to run the one property."
CoStar
February 14, 2023
Oregon Summer Long Weekend Trip: Redmond Willamette Weekly | June 26, 2023
Which Hawaiian Island Do You Belong On? Escape | June 22, 2023
12 Awesome Things To Do In Bend, from Museums to Brewery Hopping Boston Herald | June 5, 2023
The Best Hotels on Hawaiʻi Island, According to our Editors Hawaiʻi Magazine | May 31, 2023
In Working Class Central Oregon, a Hotel Devoted to Mindfulness Seattle Met | April 3, 2023
The 9 Best Boutique Hotels on the Big Island, Hawai'i News4Social | March 23, 2023
Soul Community Planet Hotels Seeks Profit in Holistic Hospitality Skift | April 17, 2023
Treat Yourself to an Oregon Coast Getaway with Salishan Coastal Lodge Go World Travel Magazine | March 20, 2023
Sign of the Times: Soul Community Planet Succeeds by Specializing in Holistic Hospitality Lodging Magazine | March 17, 2023
Growth Goals Take Many Forms Across Hotel Industry Companies CoStar | March 15, 2023
Contact Us
If you are interested in accommodations, a tour, need more information or would like to schedule an interview, please email us at press@scphotel.com or contact Liana Miller at 714-423-4394. Please be sure to note any deadlines.
Social Media/
Influencers
If you are interested in accommodations or to schedule an interview, please fill out this brief form and we will be in contact. 
Social Media Form